Play with completely free figures
DAZ STUDIO comes with Genesis 8 (female and male figures available) base figures (the figures on which the derived characters are based), which are completely free to use.
>DAZ Studio download page by Daz 3D
It has simple hair and minimal clothes that look like underwear.
It's just a beautiful figure on a normal day. I thought, "I can play for free all the time… In fact, if you're so inclined, you can collect free clothes, hair, and background sets to play with endlessly.

Genesis8 figure that comes along for free.
In 3 lines, here's what you need to know about DAZ figures in general
DAZ STUDIO has a free female and male figure called

Genesis8

that comes with it
DAZ's latest paid figures include Victoria 8 based on Genesis 8, Michael 8 and others

with an 8 in the name

.
The clothes with

Genesis 3, Genesis 2, and Genesis

in the name can be put on Genesis 8 series, while the clothes with V4, A4, and M4 can be put on if you buy conversion tool.
How to get items from free figure distribution sites
There are some high quality clothes that you can get for free at places like Renderosity.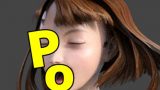 Renderosity(レンダロシティ)に登録してみる
Rendersityは、個人の3Dアーティストがフリーアイテムを配布したり、有料品を販売しているサイト。品質の差が激しいけど、ここでしか入手できないアイテムも多い。特にフリーアイテムは、コスプレ系など一見の価値あり。

These clothes are free. (Figures and hair paid for.)
Here's how to get a free item from DAZ.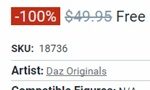 DAZ Studioの無料フィギュア モデルと購入
高品質、無料のDAZ STUDIO用フィギュア(人体モデル)の探し方。DAZ公式のフリービーコーナーや、RenderosityのFreestuffコーナー、ShareCGなどはブックマーク必須。
In Renderosity, where many free DAZ items are distributed, the way to get them and how to install them is a little different.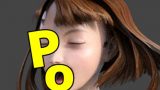 Renderosity(レンダロシティ)に登録してみる
Rendersityは、個人の3Dアーティストがフリーアイテムを配布したり、有料品を販売しているサイト。品質の差が激しいけど、ここでしか入手できないアイテムも多い。特にフリーアイテムは、コスプレ系など一見の価値あり。
Billing figures are high quality
Free Genesis 8 basic figure.
However, at some point, you realize that you have to do something. There's a huge difference between the quality of a free figure and a paid figure.
Instead of spending dozens of hours making up characters, it's faster to spend $20 to buy a character.
In the past, a female figure called Victoria was popular, but recently there has been an explosion of variations, allowing everyone to choose a figure with different tastes. The latest Victoria 8 doesn't seem to be that popular because it has the look of a foreign woman in her 30s. (I wonder if it's popular overseas.)
This one is a good example of a realistic figure. Pair it with dForce (physical arithmetic) compatible, naturally wavy hair and frizzy, wrinkly clothes for an even better vibe.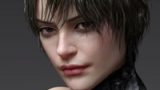 Donna HD for Genesis 8 Female ゾクッとする美女
「なんという美しさ!」そんなふうに思ってDAZアイテムを購入したのは、初めてかもしれない。これだ。Donna HD for Genesis 8 Female 美しい!と思ったのは、プロモーション画像の一枚目。髪 Short Wet Hair
If it's non-realistic, this is it.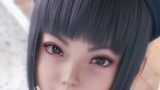 Acicia Bundle for Genesis 8 Female(s) 小悪魔的G8和風ギャル
※ゲットした!服:New Semester Outfit for Genesis 3 Female(s) そして、セクシー!DAZより、Crocodile Liu氏のワルかわいいギャルキャラクターが登場。Acicia Bundle for
If the quality is this good, it's worth paying for. However, I've decided to buy it quickly when it's less than half price for the sale. At least use the Platinum Club coupons at least.
It also comes with a 30-day money-back guarantee, so it's easy to think about just in case.