Sexy Neckllace for V4, The Raven Collar is free at DAZ until 2010/04/13.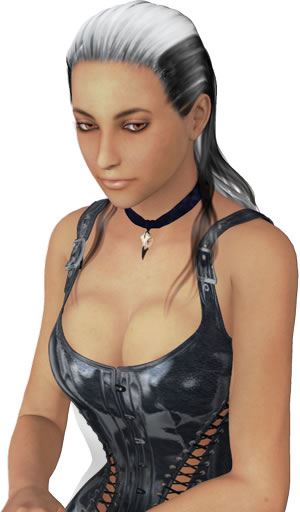 * Victoria4 ( MH RAIN for V4 ) + Wet Hair + V4 Leather Corset .
 This item includes black neck belt and raven head bone.
It is Assasin Angel Victoria 4 in DAZ's promotion image. If you figure has nothing around neck, she become gorgeous around her neck.
---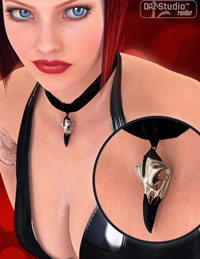 The Raven Collar
Necklace with raven head bone.
 This includes few texture sets.