The Freak is big guy figure. You can this figure at DAZ .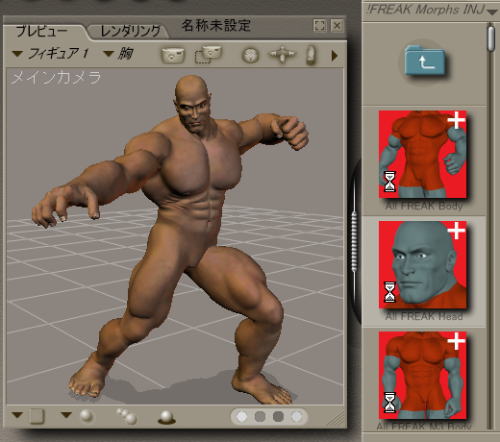 contents.
The Freak Base Figure set. Freak figure and some pose only.
Figure

Base figure of Freak.
BANK ( for creating clothes)

Pose

9 freak pose
for changing scale freak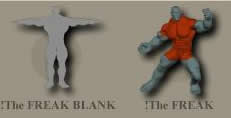 *Figure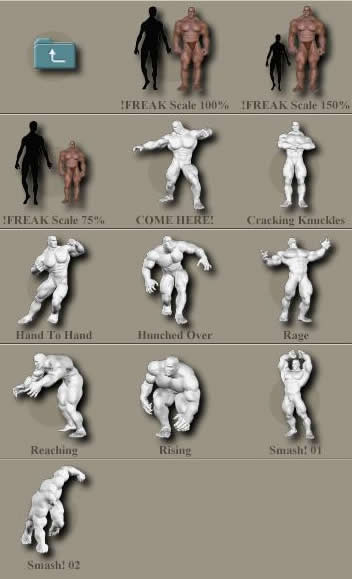 *Pose
The Freak Morph and Maps Set of morph target and high-reso texture.
Pose

INJ pose for injection morph target into freak.
MAT pose for texture.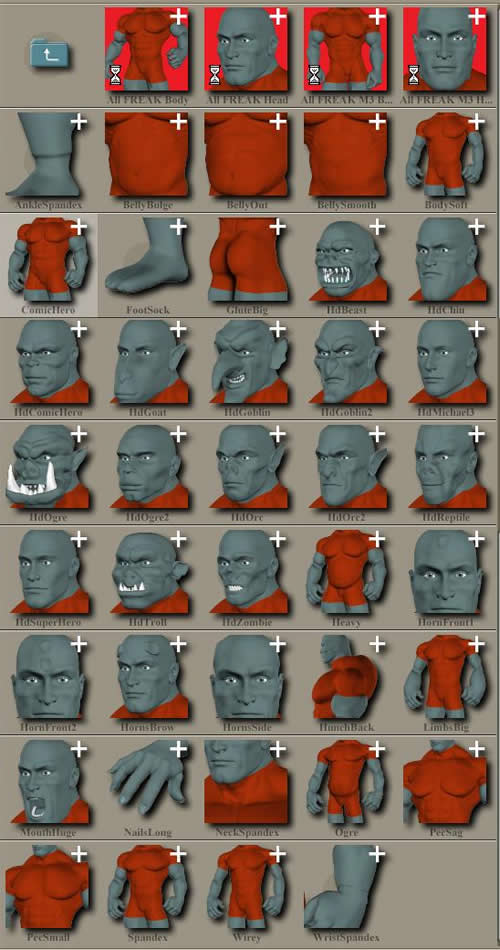 *INJ pose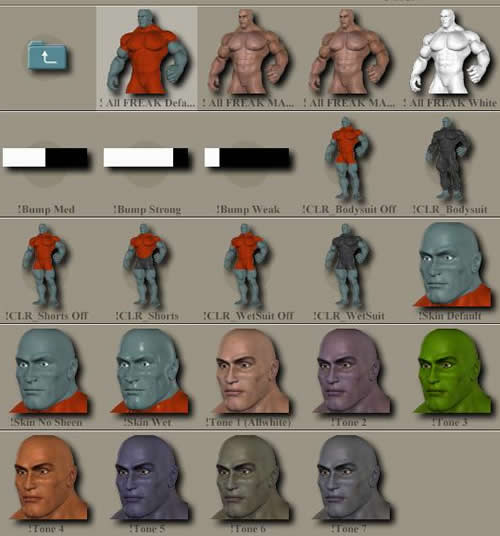 *Mat pose
---
The Freak (Base Figure)


Figure and some pose only.


The Freak morph and maps


morph target and texture set.