Eastern Amazing sale is held on DAZ.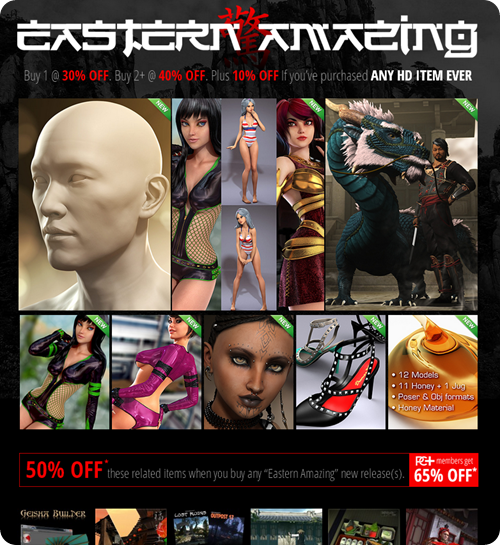 Are they eastern items? hmm… I know eastern dragon is eastern monster. But other items are…?
OKOK. Rule of this sale is here.
If you purchase new release item of Eastern Amazing category, you get 30% off. If you purchase 2 items, you get 40% off.
If you get HD item(ex. Lee 6 HD Add-On) ever, you get plus 10% off.
You can purchase related items by 50% off.
You can purchase items of specified artists 45% off.
I find Stonemason's gooood props in related items.I like this.
Please check it.