Renderosity on sale only July31. 19 vendors join this sale.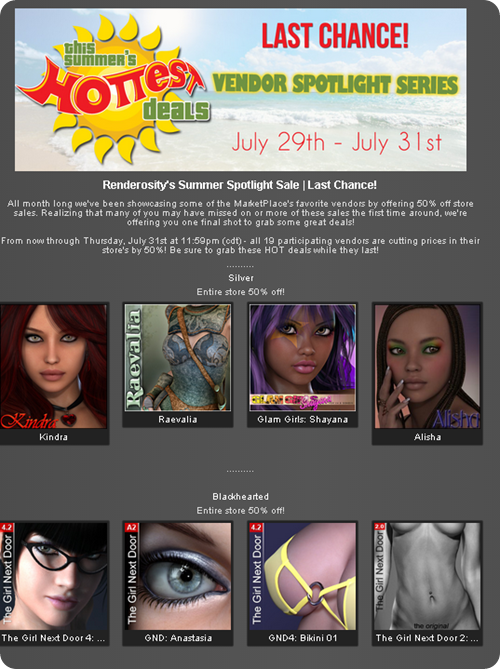 Summer Spotlight Sales | Last Chance!
I have bought items from following vendors. I love them.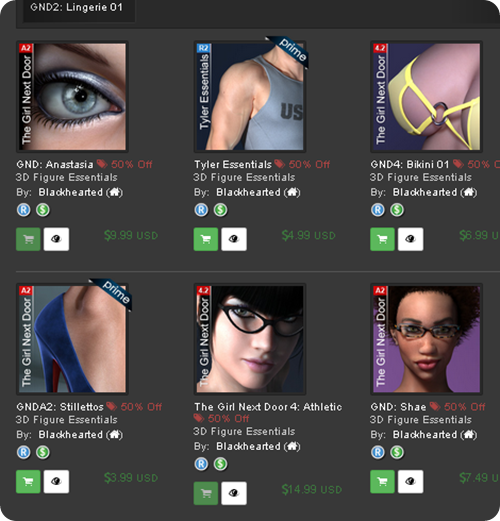 Blackherted make female charactor with beautiful muscle. There are few items, but great quality.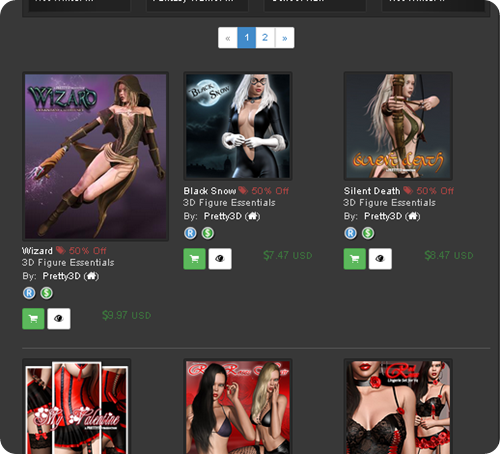 Pretty 3d make sexy suits base on famaous uniform. For example schoolgirl, nurse, witch and so on. I do not like female model using product image…she have too fear.
But suits are good quality.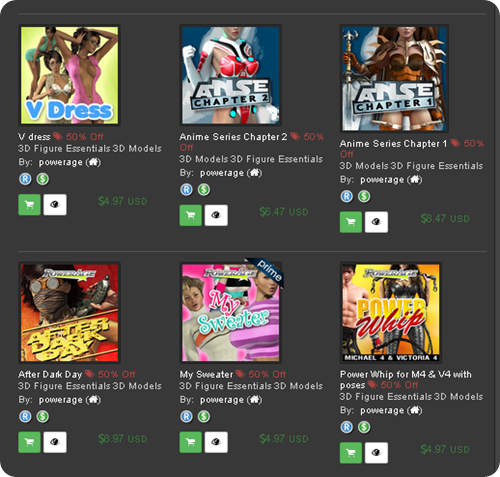 Props, background items, foods…powerage make variety items.I love his metalic sexy armor for female. Goood quality.
Please check it!