Lovely Ladies sale is held now on DAZ.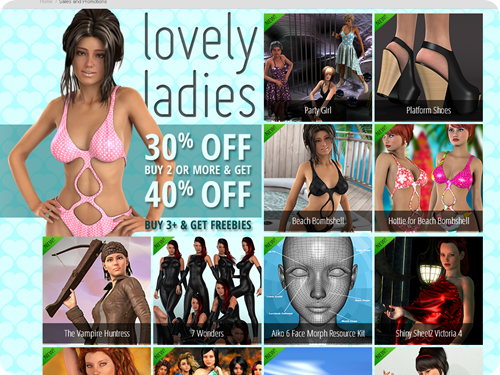 Oh, Artistic swim wear… But I like basic style swim wear. hehe.
You can get special favor.
If you bought any item of Lovely Ladies,
You can get any Genesis 2 base figure.
Ot You can get Genesis2 Pro Bundle by 50%.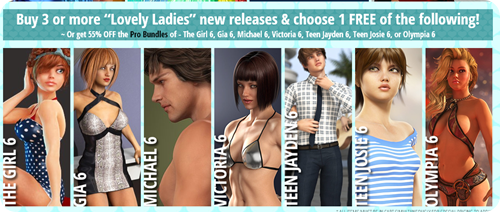 grab item of lovely ladis into shopping cart.
gran any base figure of Genesis 2( or Pro bundle)
you can get basefigure by free or, 55 %off price of pro bundle.
Please check it.