I got Aiko4 Starter Pack.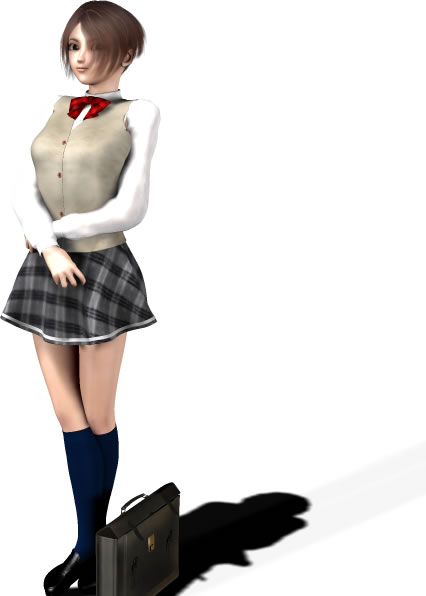 * Aiko 4 Base with Isa for A4 Texture Pack(texture set), A4SchoolGirl(school girl outfit), Posh Hair(hair)
contents

 Aiko 4 base figure information is here.( Aiko4 base )
 Pose set (Attitude Poses) is here.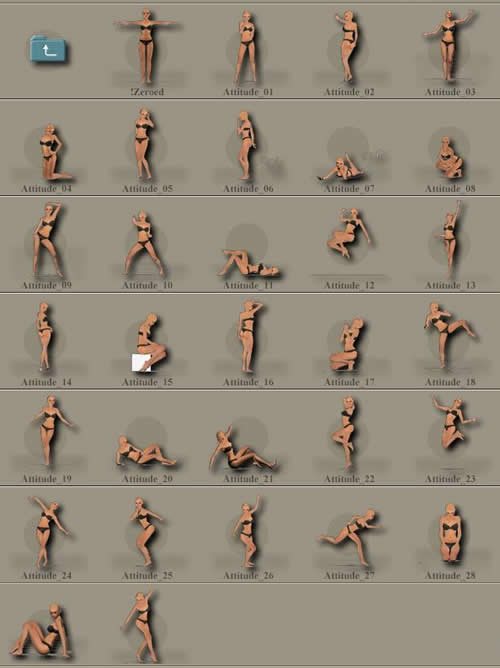 31 still poses is available.
 Next, Expressions set(Attitude Expressions ) is here.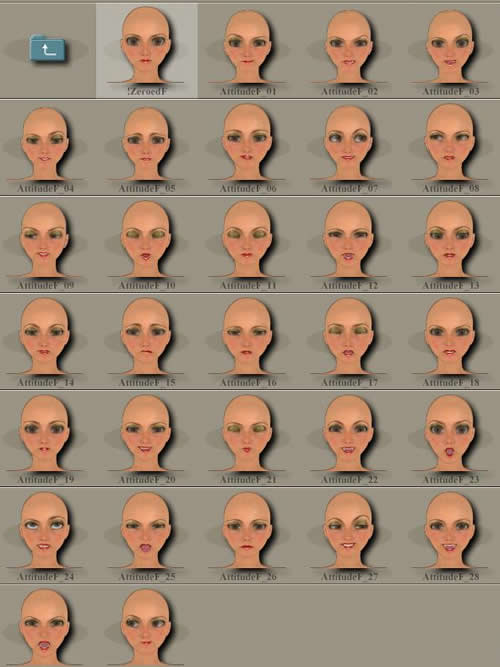 Next, Texture set is here.(Aiko 4 Isa, Realistic Textures)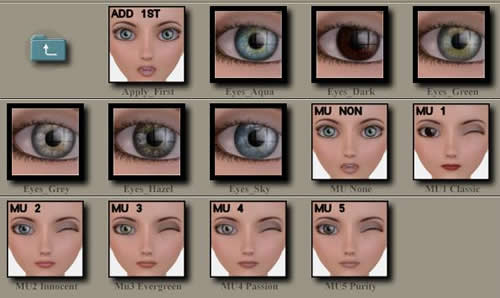 I think this texture is very useful for Aiko4. Very beautiful.
 You can apply texture, select Aiko4 at first, next apply "Apply_First" icon. And, apply Eye texture or MU(Make Up)texture if you want.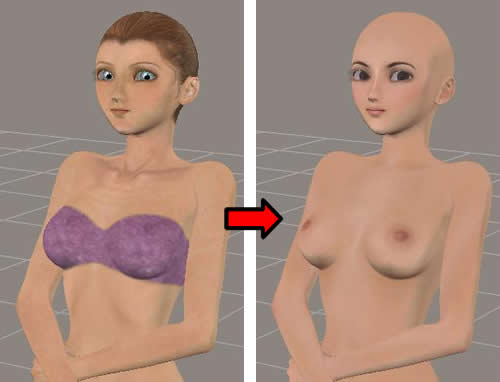 Next, Hair(Posh Hair) is here.

and, hair's texture.(MAT POSE)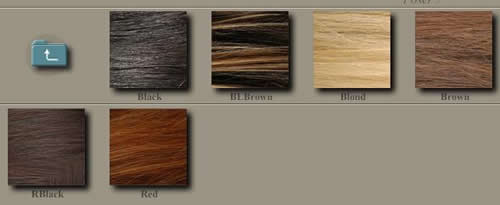 You must fit this hair to Aiko4. Select Aiko4 at first, set morph parameter on hair(FitA4 = 1.0).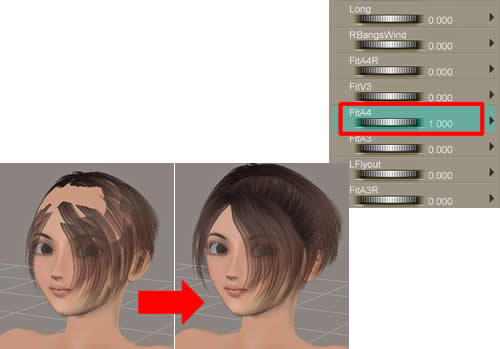 School girl outfit(School Girl Uniform) is here.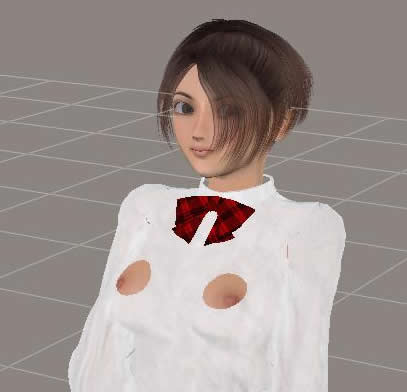 You must fit these cloth to Aiko4.select BODY on cloth at first, set parameter A4Body_xx to 1.0.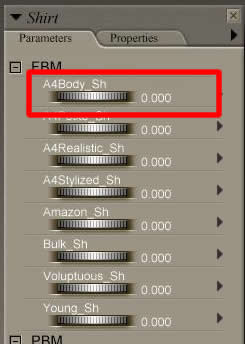 * this is Shirt's BODY parameter.
This is school bag. This is prop type. This can open by morph.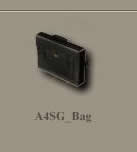 Next, Texture and Character set(Arisu Character) is here.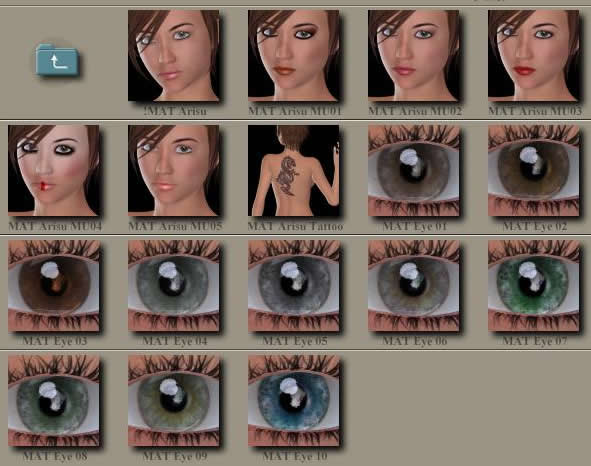 This is babydoll ,Dynamic cloth type. You must culculate at Cloth room.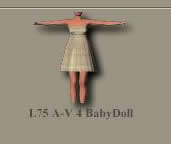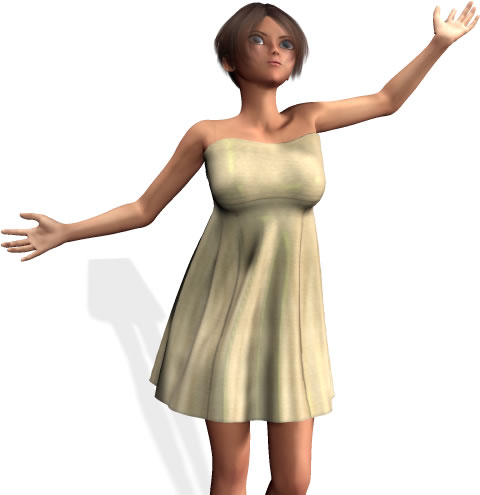 *Baby doll
 Last, about Bodysuit(Aiko 4 Bodysuit Upgrade)
Oh, This requires Victoria4.2 Body Suit, but I do not have this.
summary

 Hair, textures, school girl outfit is very useful.
---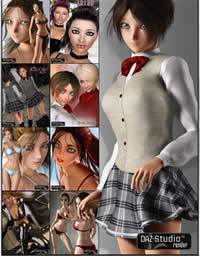 Aiko4 Starter Pack
This include following products.